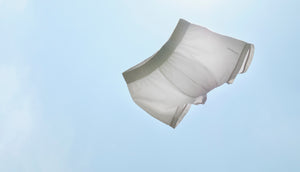 BOXERS FULL OF PROMISE(S)
THE BOTTOM LINE ON GOOD UNDERWEAR
A tight waistband, legs that ride up and sweaty fabrics: there's not much more irritating than underwear that doesn't sit properly. Even though they aren't visible to the outside world, a good pair of boxers does a lot for your self-confidence. Here's how our boxer shorts help you make your way comfortably through daily life in five simple ways.
1. LEGS THAT DON'T RIDE UP
Ben je net lekker in beweging, voel je het opeens schuren in je lies: je boxershorts zijn opgekropen. Helaas is dit een probleem waar veel mannen tegenaan lopen. Daarom hebben we bij Noshirt nagedacht over een uniek design dat opkruipen van de pijpen voorkomt.
De boxershorts volgen de contouren van het lichaam, waardoor de pijpen perfect aansluiten op je benen. Hierdoor krijgen ze niet de kans om op te kruipen. Zo zitten je boxershorts de hele dag comfortabel, ook tijdens het sporten, wandelen of fietsen.
Tip: check ook of je de juiste maat boxershorts draagt. Opkruipende pijpen ontstaan vaak als je ondergoed te groot of te klein is.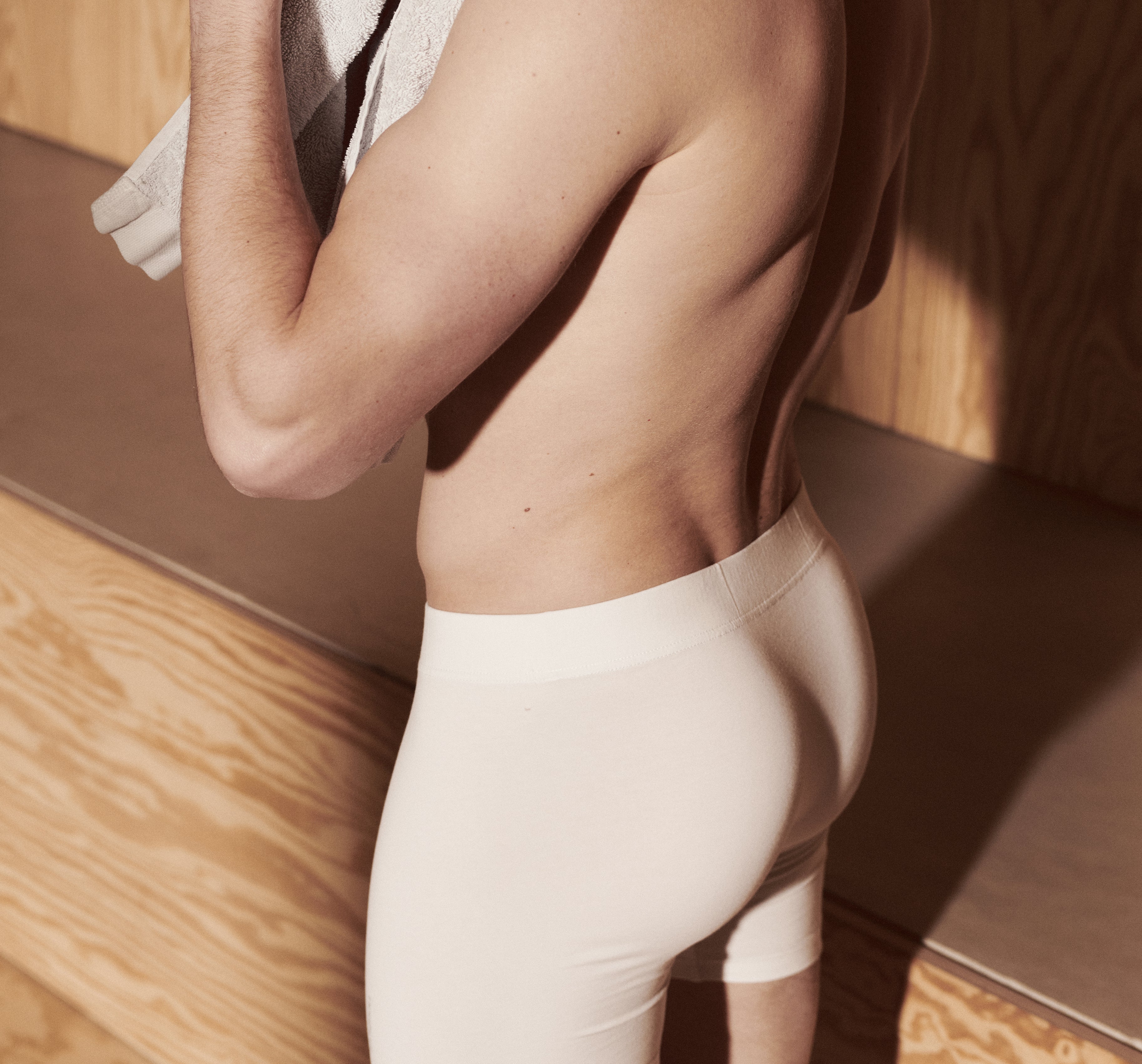 2. INVISIBLE UNDER YOUR CLOTHES
Mode voor mannen heeft de afgelopen jaren een steeds slankere pasvorm gekregen. Je komt dus niet meer weg met boxershorts die aftekenen onder je broek. Onze herenboxershorts hebben een slim fit pasvorm en dunne band, zonder logo. Hierdoor zijn ze onzichtbaar onder kleding. Zelfs onder skinny jeans of andere strakkere broeken.
Ook het materiaal zorgt ervoor dat onze boxershorts onzichtbaar blijven onder kleding. Dankzij de toevoeging van elastaan zijn de boxershorts flexibel en elastisch. Zo sluiten ze altijd goed op je lichaam aan. Extra voordeel: elastaan maakt de stof comfortabel en zorgt ervoor dat het niet gaat lubberen.
3. LUXURIOUS FABRICS
Over dat draagcomfort gesproken: onze boxershorts zijn gemaakt van de beste kwaliteit materialen. De Boxershorts Slim Fit bestaan voor 92% uit Supima katoen. Dit is katoen met een extra lange vezel, dat veel minder snel verslijt dan katoen met een korte vezel. Zo blijft de kwaliteit jarenlang goed, ook na veelvuldig dragen en wassen.
De Boxershorts Comfort Fit zijn gemaakt van TENCEL™ en verrijkt met de unieke Clima Cell Solution-technologie. Hierdoor is de stof uitermate vocht- en warmteregulerend. Handig om je private parts ook op warme en koude dagen op een aangename temperatuur te houden.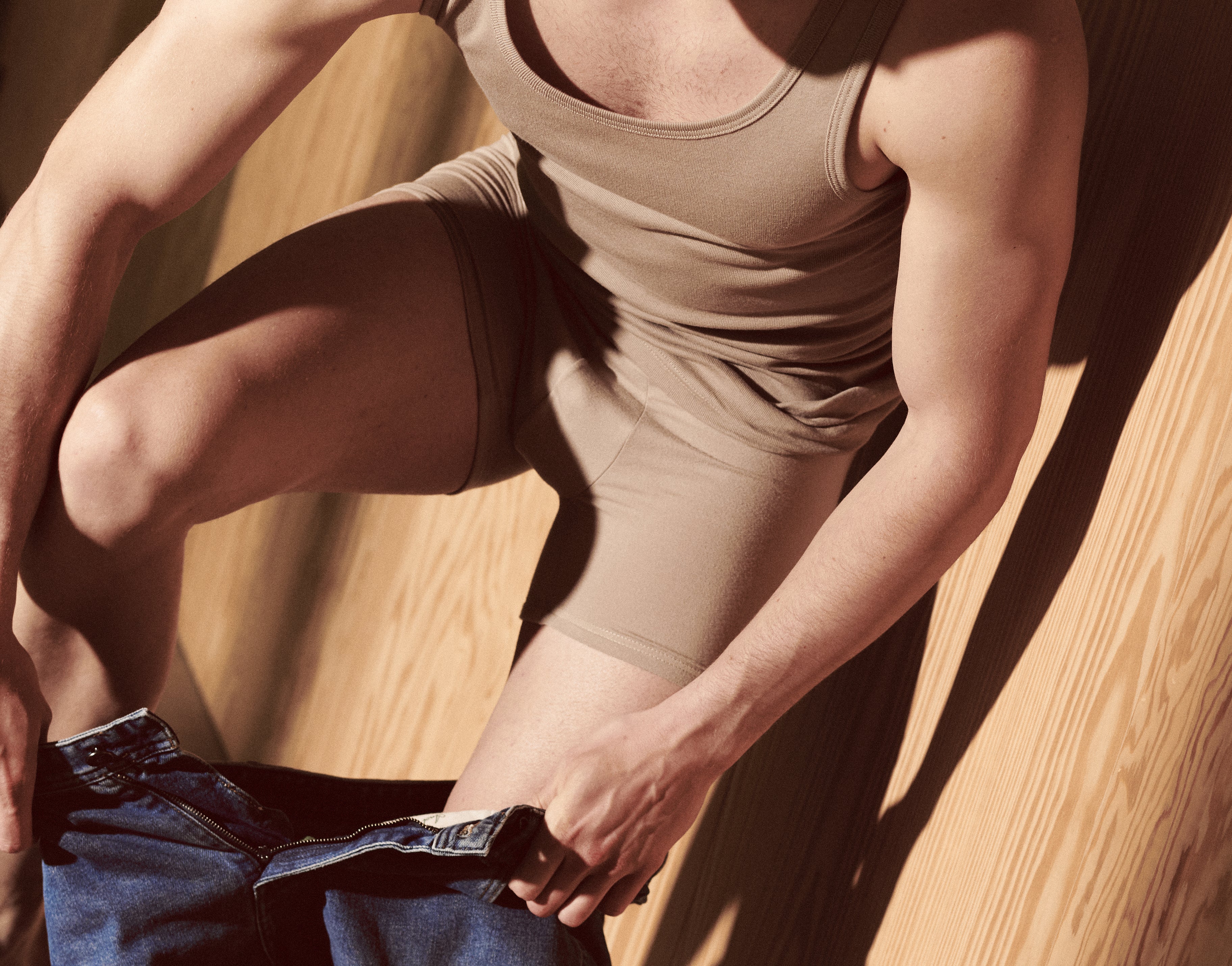 4. BOXERS WITH (OR WITHOUT) A FLY
De één is fan, de ander niet: de gulp in de boxershorts. Voor beide typen man zijn er boxershorts. De Slim-Fit-variant heeft een gulp die je eenvoudig openmaakt. Handig bij het toiletbezoek: je kunt je broek gewoon aanhouden en bent snel weer onderweg.
Gebruik je de gulp niet? Geen probleem, want tijdens het dragen blijft die keurig dichtzitten. Zoals het hoort. Heb je liever helemaal geen gulp, dan past de Comfort-Fit-variant beter bij je. Deze is helemaal dicht en voelt daardoor nog meer aan als een tweede huid.
5. SUSTAINABLE UNDERWEAR FOR MEN
Maak jij graag duurzame keuzes, maar wil je niet inleveren op comfort? De luxe Boxershorts Comfort Fit zijn gemaakt van TENCEL™. Deze stof is gemaakt van houtvezels. Het eucalyptushout dat Noshirt gebruikt komt uit duurzaam beheerde bossen, waar voor elke gebruikte boom een nieuwe in de plaats komt.
Duurzaamheid zit natuurlijk ook in de kwaliteit. De boxers voor heren gaan jarenlang mee en blijven – ook na veel wassen en dragen – goed in vorm. Met één investering kun je daardoor jarenlang vooruit. Inclusief goed gevoel.
Jouw favoriete boxershorts kiezen? Je checkt ze hier.