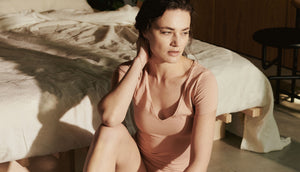 Ze is nieuw, ze is langverwacht en ze is van harte welkom: onze nieuwe Noshirt Dry voor dames. Een shirt tegen zweet, voor vrouwen. Met hetzelfde stijlvolle design dat je van Noshirt gewend bent. Maar dan met extra bescherming onder de oksels. En ook al kun je dit anti-zweetshirt altijd dragen, in deze situaties komt het nóg beter van pas.
#1 Je hebt een drukke baan
10.000 stappen? Die haal jij met gemak. Tijdens je werk loop je de hele dag van hot naar her. Met een baan in bijvoorbeeld de zorg, kinderopvang of horeca ben je de hele dag in beweging. Logisch dus als je daarbij zweet. En wat ook logisch is, is dat je liever niet met zweetplekken rondloopt.

Geen zorgen: Noshirt Dry vangt elke druppel op. Onder de oksels van dit shirt zitten extra inzetstukken. Deze zijn gemaakt van de natuurlijke stof TENCEL™. Die absorberen transpiratievocht en zorgen ervoor dat jij fris blijft. De hele dag.
#2 Je staat op de bühne
Of je nu spreekt voor een kleine of een grote groep: presenteren is altijd spannend. Je wilt je luisteraars immers het beste van jezelf geven. Daarvoor span je je extra in. Inspanning die vaak gepaard gaat met transpiratie. Noshirt Dry helpt om zweetplekken tijdens je belangrijke presentatie te voorkomen. Bovendien is dit ondershirt écht onzichtbaar, zelfs onder een witte blouse of semi-transparant jurkje. Zo hoef je je geen zorgen te maken over zichtbare onderkleding. En ook niet over zweet.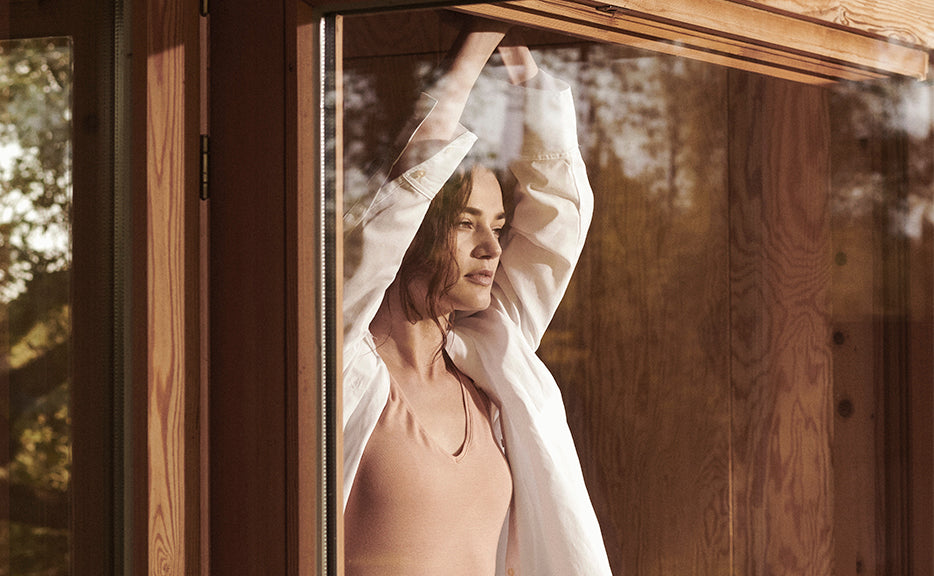 #3 Je bent in de overgang
Bijna alle vrouwen krijgen ermee te maken tijdens de overgang: opvliegers. Van het ene op het andere moment stijgt je lichaamstemperatuur en breekt het zweet je uit. Hoewel opvliegers alles behalve comfortabel zijn, helpt Noshirt Women Dry om deze hittegolven nét wat makkelijker te maken. Ons anti-zweetshirt heeft namelijk niet alleen inzetstukken om zweet op te vangen, maar is ook gemaakt van extra dun Supima-katoen. Daardoor is het ondershirt licht en luchtig. Ideaal als je in de overgang bent, en je lichaamstemperatuur een paar keer per dag het kookpunt lijkt te bereiken.
Voel je zelfverzekerd met Noshirt Dry
Noshirt Dry is gemaakt om jou extra zekerheid te bieden. Wat je uitdagingen ook zijn. Het ondershirt is licht en luchtig, de inzetstukken onder de oksels zijn superabsorberend en in de kleur Invisible Rose, is het écht onzichtbaar onder je kleding. Zelf proberen? Je mag alle items van Noshirt 30 dagen dragen, wassen, drogen en weer opnieuw dragen. Ben je daarna nog niet overtuigd? Dan ruilen we je product gratis om voor een ander item of krijg je je geld terug. Dat is de garantie die we geven.